Having declared my love for art I strive to infuse my work with a high degree of visual artistry in order to effectively engage users and transmit ideas. I rejoice in minimal aesthetics and I constantly strive to reduce concepts to their essence and create memorable, brand-building imagery.
I define myself as a multi-disciplinary designer but I generally feel as a scientist conducting experiments. Born in Romania where I have spent the first 22 years of my life I acquired, without even realizing an attitude of a hacker. After ending my studies at University of arts in Timisoara I have decided to take life into my own hands and ventured on a European adventure that would last for the next ten years. I have lived in Barcelona, Berlin, and Paris, all the while doing freelance work or collaborating with artists.
In 2016 I co-founded a design/development company.
Shortly after, I have registered my current company focused on digital product design and branding. This proved to be the appropriate way to conduct business. I am now looking forward to establishing collaborations based on trust and mutual value creation.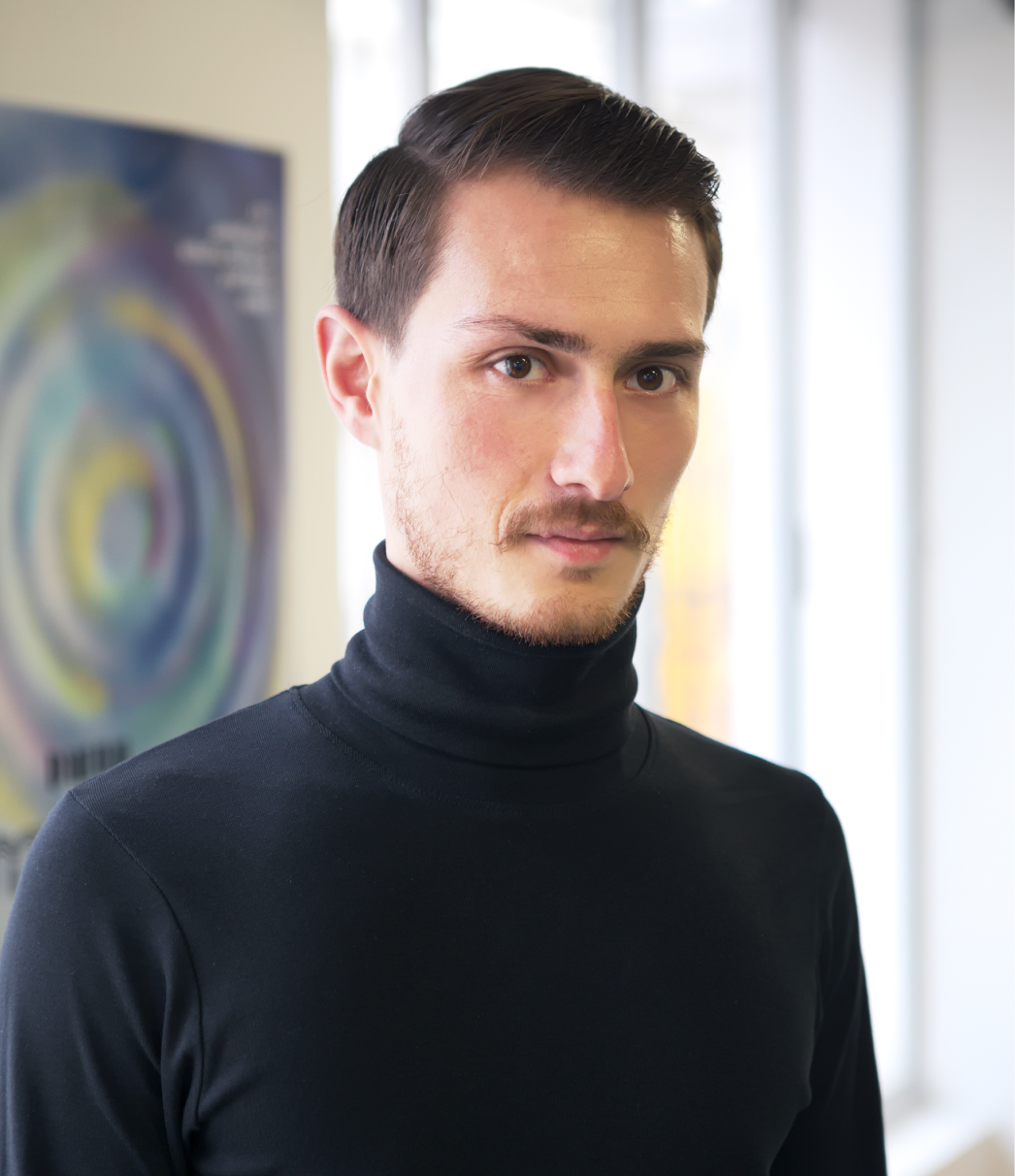 UI/UX
I start every project with research because I believe a good understanding of the target user will inform all subsequent design decisions. I work closely with my clients early on to set clearly defined user goals and the project roadmap. In the design phase, I present interactive prototypes and receive feedback. Testing and iterating is an integral part of my process. For every UI/UX project, I include a structured design system comprised of all constituent parts of the design as well as documentation to facilitate further expansion of the product.
Research
Strategy
Rapid prototyping
Mobile / webdesign
Design system
SASS/CSS
Animations
Branding
With each new branding project, I challenge myself to set the first right impressions of the product. In order to deliver on that, I look for answers to questions that pertain to vision and aspirations as well as core values and function. Once I understand this I move into the ideation phase where I make sketches and find visual cues to convey the intended image to the desired audience. I do my best to share my perspective with my clients and understand theirs. Deliverables include multiple file formats and variations for the logo and also a comprehensive brand-book.
Logo
Collateral design
Print
Icon/Symbol
Type
Visual communication